Stakeholder analysis
Create a planning resource for future organizers of hackathons.
Stakeholder Analysis
A Hack:Org:X project. See https://hackorgx.dribdat.cc/project/12
Motivations
> Identify your internal stakeholders and set expectations. Hackathons are cross-functional. No hackathon is run by a community person alone. It is important to ensure everyone is aligned on the goals, what is required to achieve them, and that the necessary resources are committed.
-- Hackathon Guide (opensource.com)
Further Literature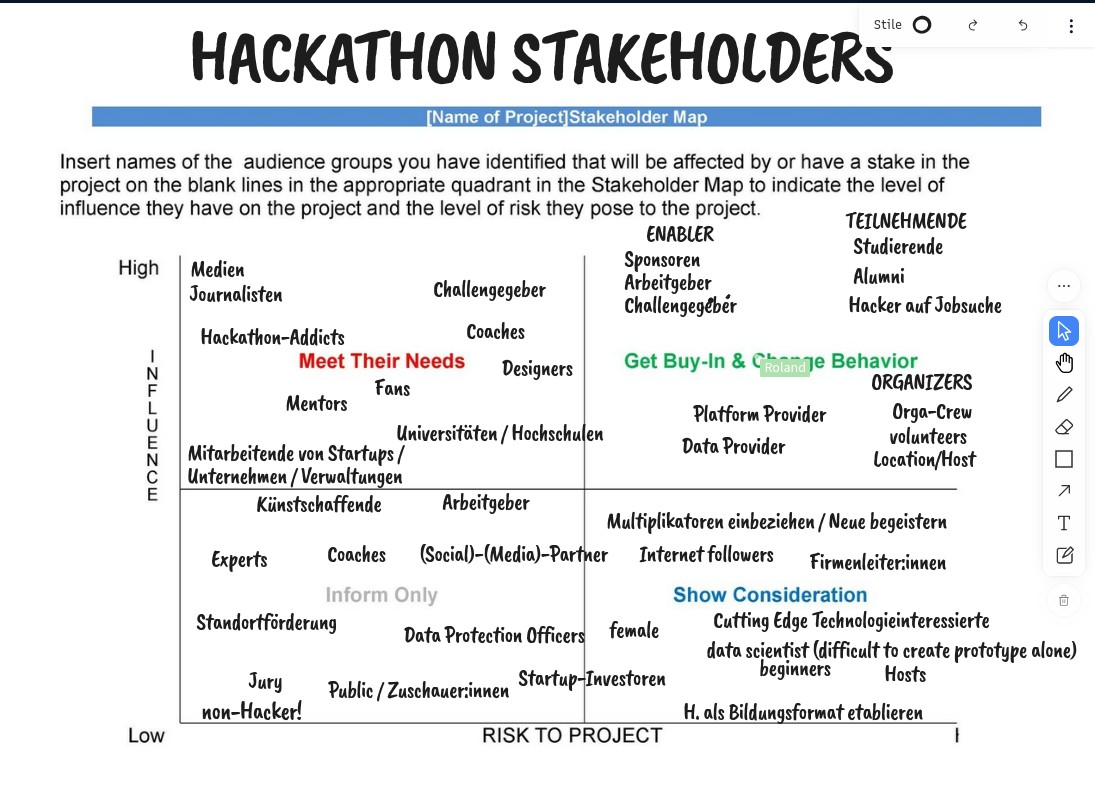 The mapping above was created during our Hack:Org:X session.
Challenge
Teilnehmenden identifizieren
Challengers
Sponsoren
Was bewegt diese Gruppen?
See also:
Retrospectives
Bring your team together, collect feedback after event, share it with the community!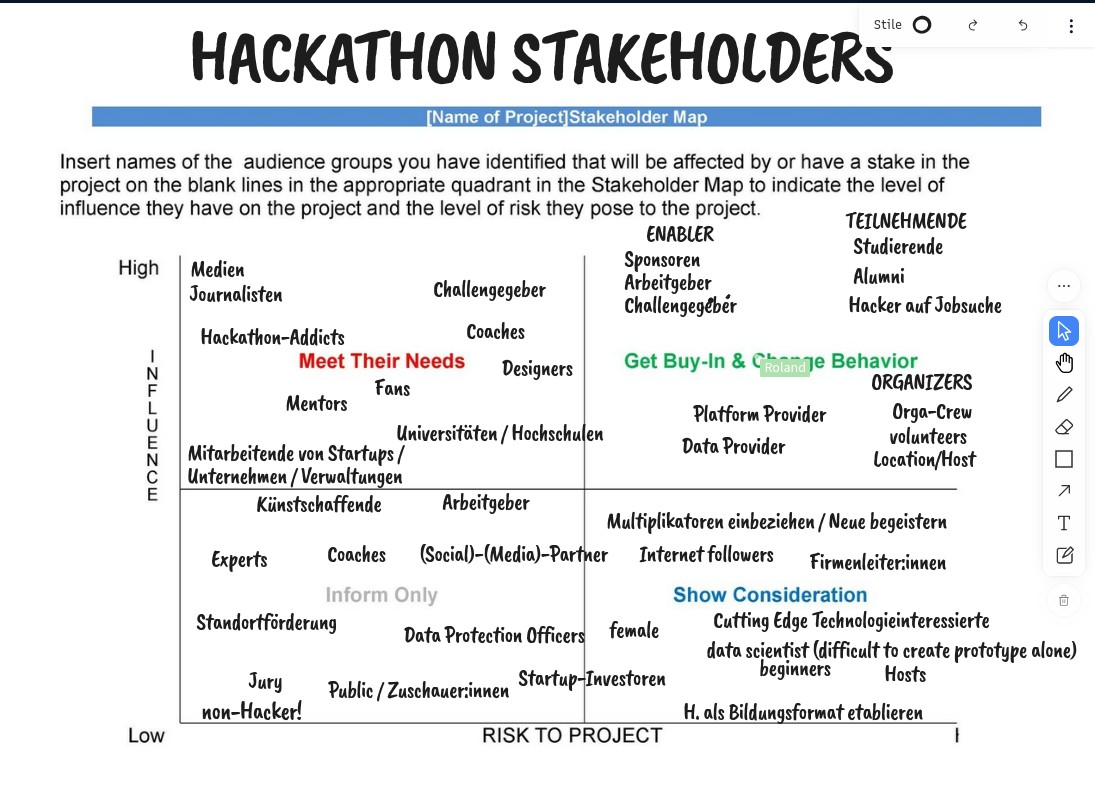 Added Stakeholder map that we designed in our workshop.
Event finished
17.08.2023 20:00
Event started
17.08.2023 17:00
Hack:Org:X v.2